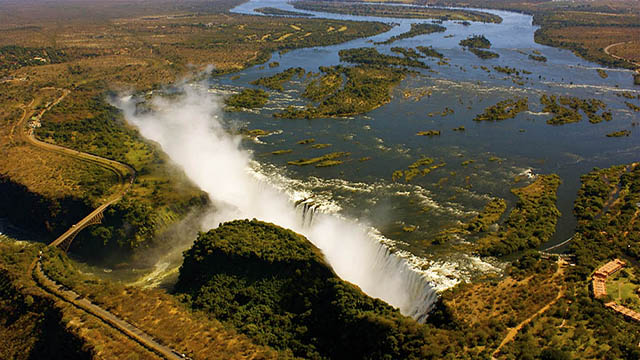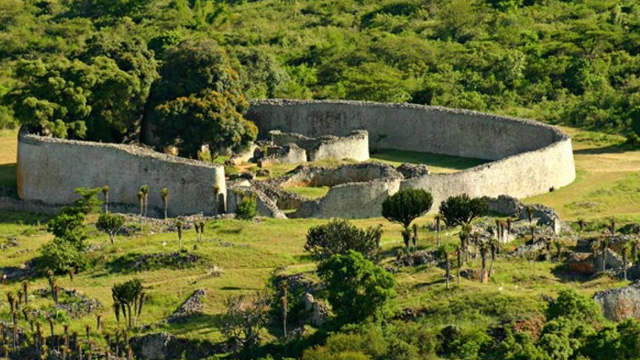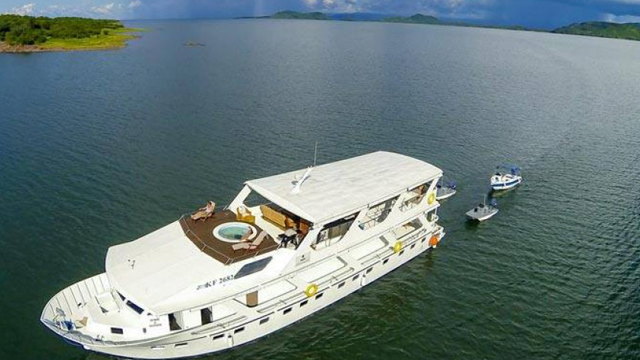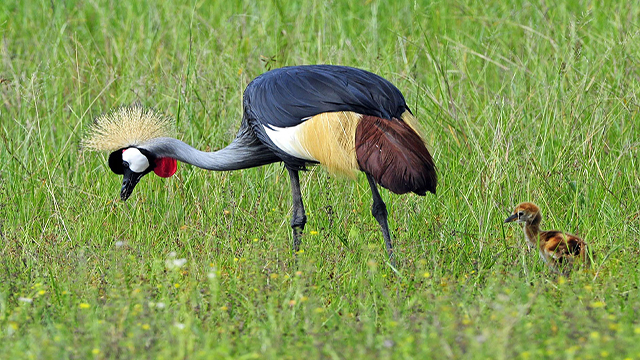 Zimbabwe
Zimbabwe is bordered by South Africa, Botswana, Mozambique and Zambia. Its name derives from Great Zimbabwe, meaning "great houses of stone". A key attraction is the Victoria Falls, the world's largest waterfall. There are roughly 16 million inhabitants, with the capital city being Harare. Although there are 16 official languages, the most commonly spoken are English, Shona and Ndebele. Due to hyperinflation of the Zimbabwe dollar, the US$ is the official currency.
Visit Zimbabwe | Contact us now!
Victoria Falls, called Mosi-oa-Tunya or "the smoke that thunders" by the locals, plunges a misty 108 metres into the narrow Batoka Gorge. Spanning the Zambezi River just below the falls is Victoria Falls Bridge, a spectacular view point giving a different perspective. 
Besides the breath taking vistas on a tour of the falls and sundowner cruises on the Zambezi river; for the adventurous, there are some of the most adrenaline fuelled activities, like bungee jumping and white water rafting. Great Zimbabwe, situated in the south of the country in the Masvingo Province, is one of the most important archaeological sites in sub-Saharan Africa and a UNESCO world heritage site. Hwange National Park is home to the Big 5 and the largest and oldest reserve in the country. It is a haven for several rare and endangered species.
Interesting Facts:
Originally known as Rhodesia, it was named after Cecil John Rhodes, who was the founder of the trading company that led to the British colonization.
Great Zimbabwe was built in medieval times by people of the Shona tribe, who make up 70% of the current population.
The noise from the Victoria Falls can be heard 40 kilometres away and the water flow capacity during floods can reach about half a million litres per minute.
The Victoria Falls was discovered by David Livingstone in 1855 and named after the then British reigning monarch, Queen Victoria.
The Matobo National Park is an area of granite kopjes and wooded valleys about 35 kilometres south of Bulawayo. The hills were formed over 2 billion years ago with granite being forced to the surface. This has eroded to produce smooth "whaleback dwalas" and broken kopjes, strewn with boulders and interspersed with thickets of vegetation. Mzilikazi, founder of the Ndebele nation, gave the area its name, meaning 'Bald Heads'. This is also the final resting place of Cecil John Rhodes, who is buried there.
Lake Kariba is the world's largest man-made lake and reservoir by volume. It lies 1,300 kilometres upstream from the Indian Ocean, along the border between Zambia and Zimbabwe with an area of 5,400 km². It was created in 1959 with incredible bird and animal life; popular for houseboat holidays.
Mt. Inyangani, located in Nyanga, part of the eastern highlands region. Although Nyanga is not primarily a game park, there is a variety of different wildlife to be seen, such as the clawless otter and the Inyangani River Frog, an endangered amphibian named for the mountain.